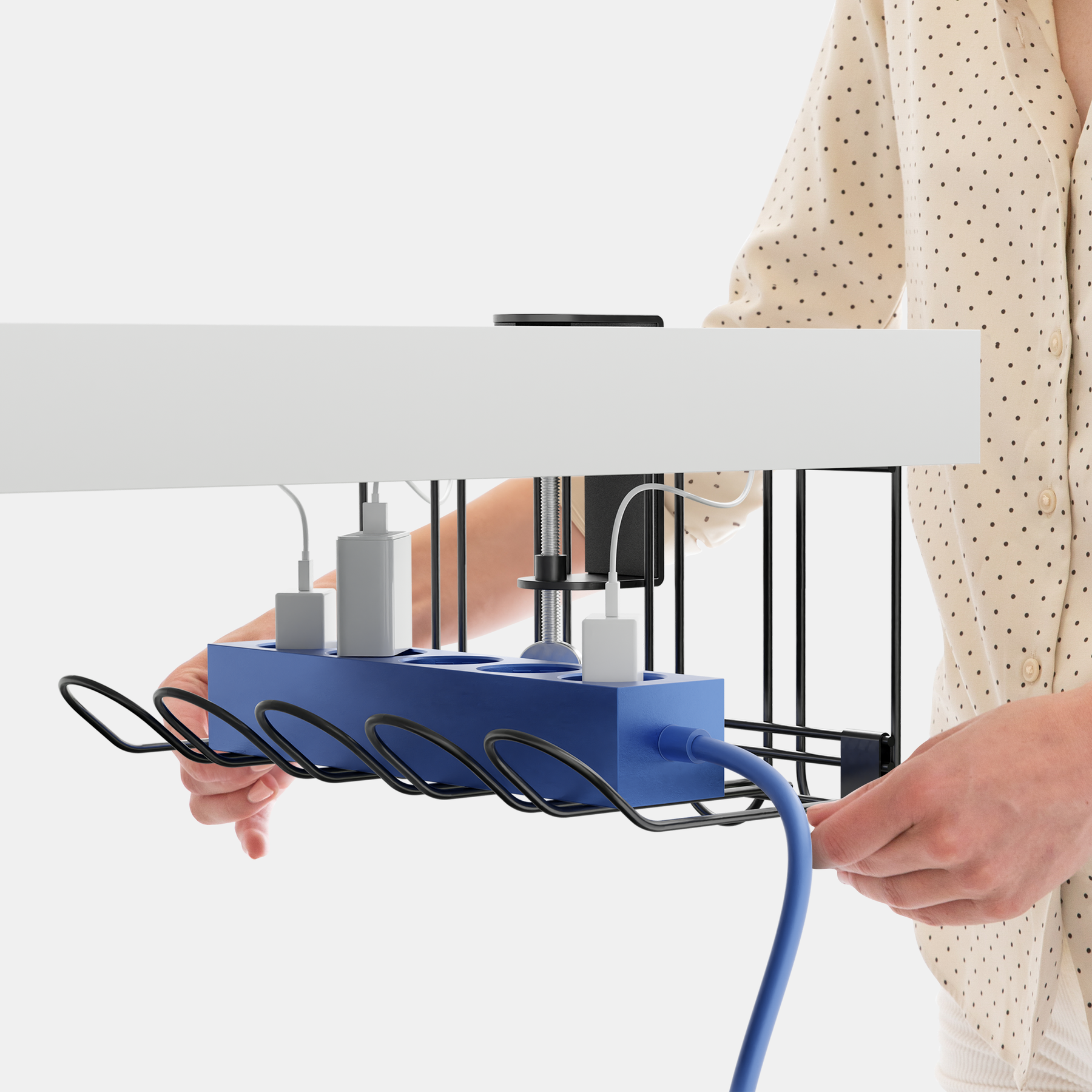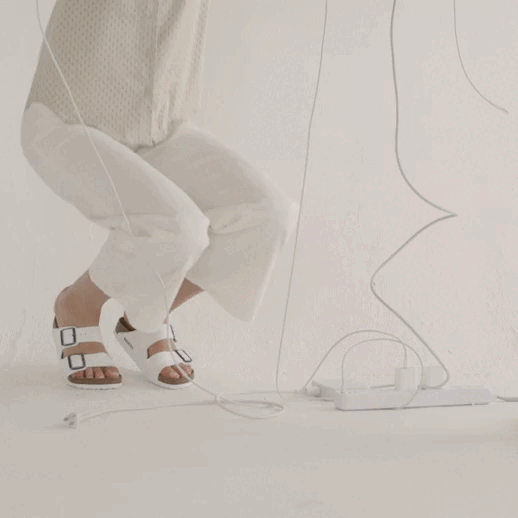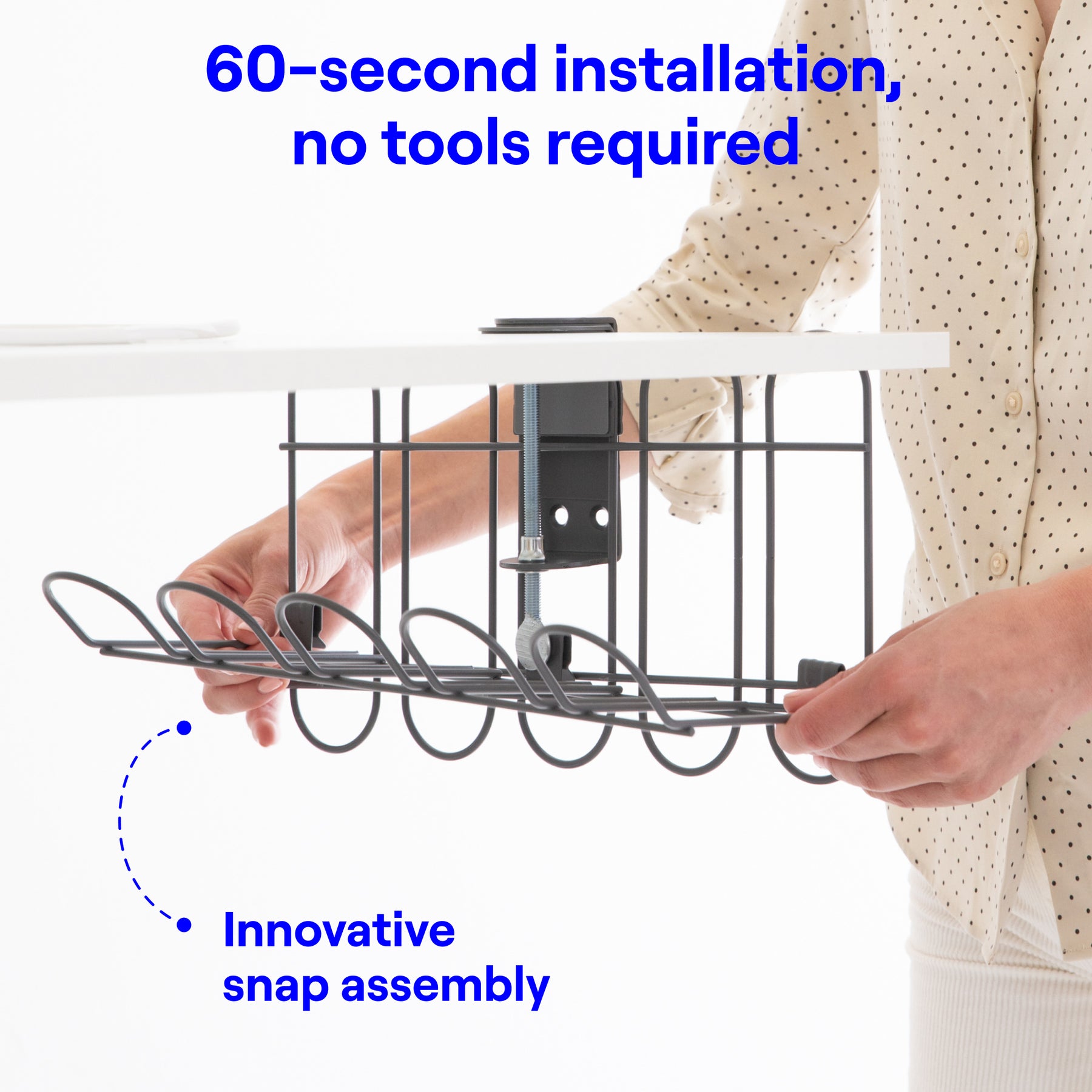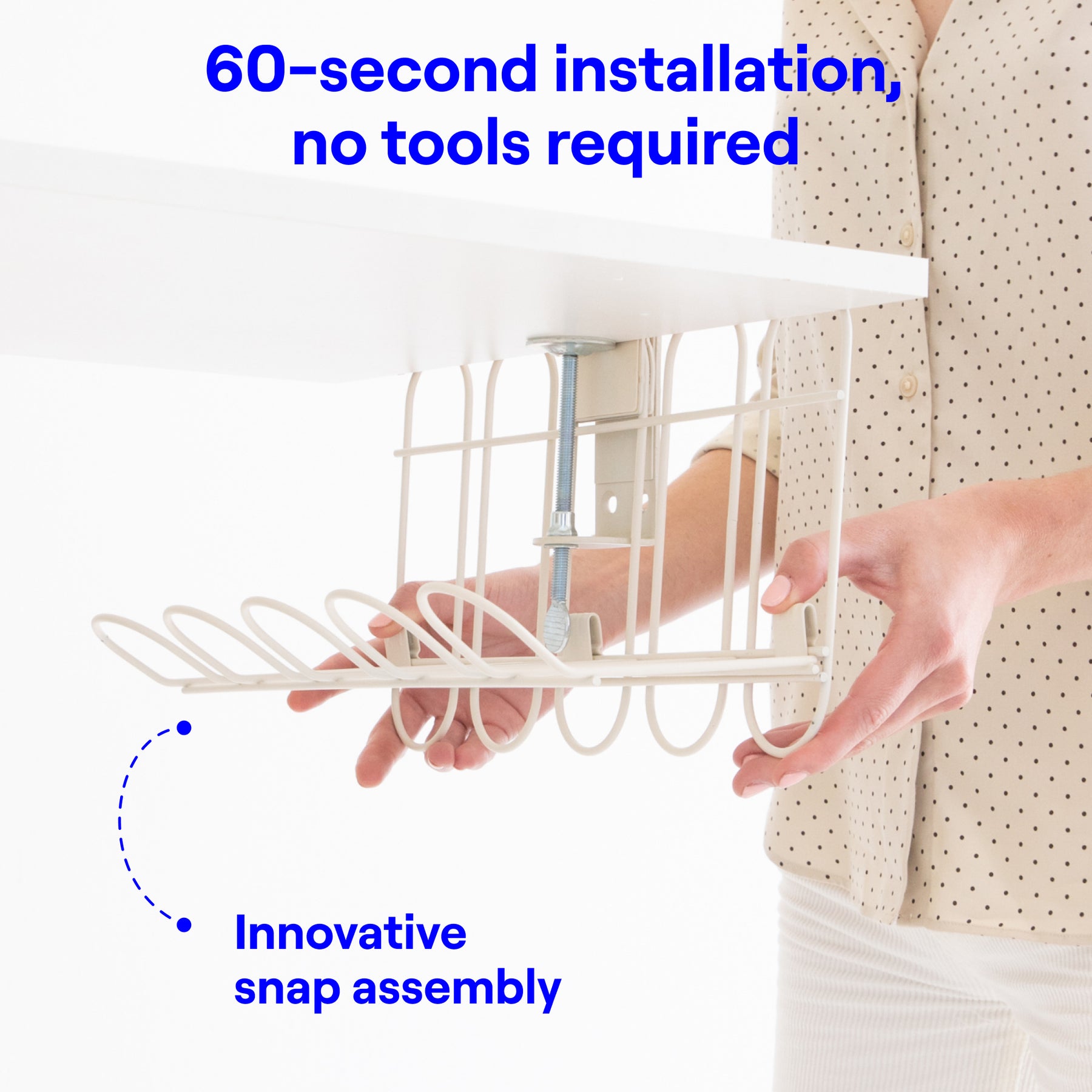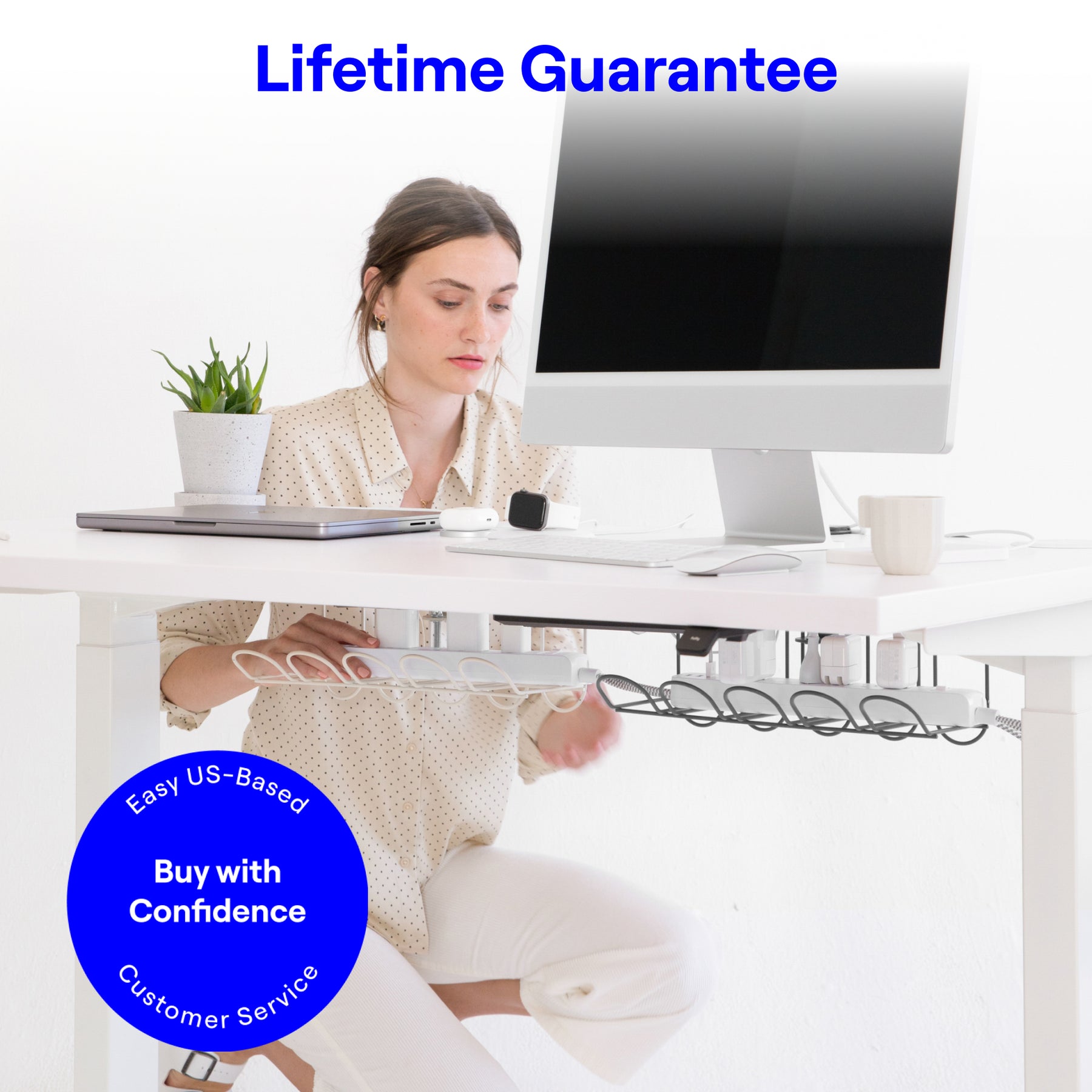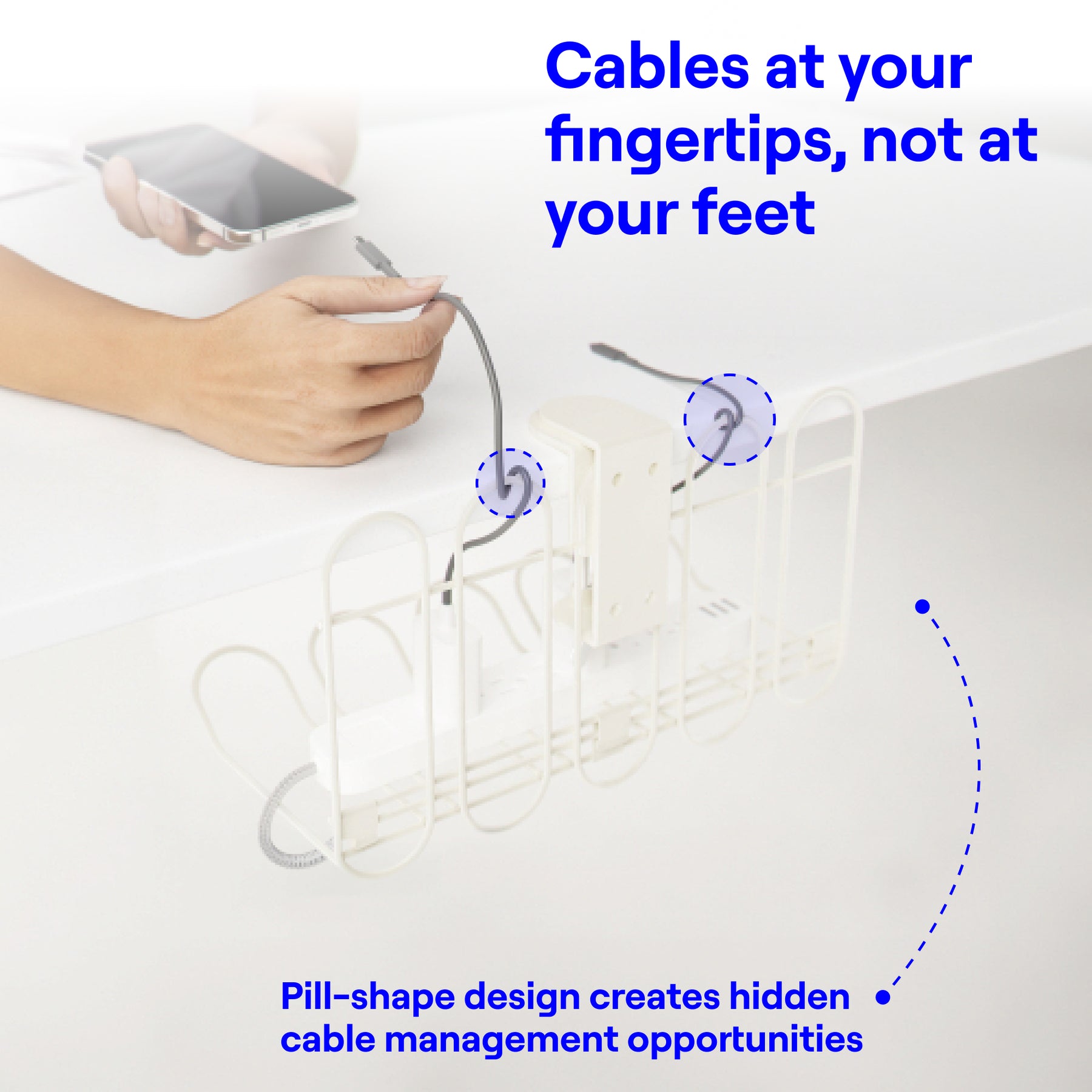 For Desks. Check fit and size below
---
A mininimalist, no-tool floating cable management tray. Install it in seconds and have easy access to your cords.
Clutter-Free Cable Management: Say goodbye to tangled and unsightly cables with CarryUp's innovative snap-based assembly that quickly and easily floats cables up and out of sight. Unlike traditional under desk cable tray or cord management box designs, the CarryUp keeps your cables accessible, so you can quickly grab them when you need them. It's the perfect under desk storage solution to keep your workspace neat and tidy.
Quick and Easy Installation: With CarryUp's no drill wire management under desk solution, you can have your cables organized in just 60 seconds! No tools are needed, and the silicone touchpoints protect your desk from damage. This desk shelf organizer is an essential home office accessory that saves you time and hassle.
Versatile Cable Management Solution: The CarryUp features a unique 2-way clamping design that allows it to fit on both horizontal and vertical surfaces. This cable tray also has a built-in charging cord organizer that helps you keep your power cords organized and out of sight. The pill-shaped form creates hidden PC cable management opportunities, while the integrated cable raceway and cord holder keep cables and cords together for seamless wire management under desk.
Fits wide desks: The CarryUp's XL clamp can fit on even more desks, ranging from 0.0 inches to 3.1 inches wide. Unlike other offerings that stop at 1.5 inches, the CarryUp provides a wider range of compatibility for your desk organization needs.
Lifetime Warranty: CarryUp products are built to last a lifetime. Founder Chris personally designed the CarryUp in Los Angeles and crowdfunded on Kickstarter, and is dedicated to building a community with his customers. If you ever have an issue with your CarryUp, just reach out - we're here to help you with your under desk cable tray and wire management under desk needs.