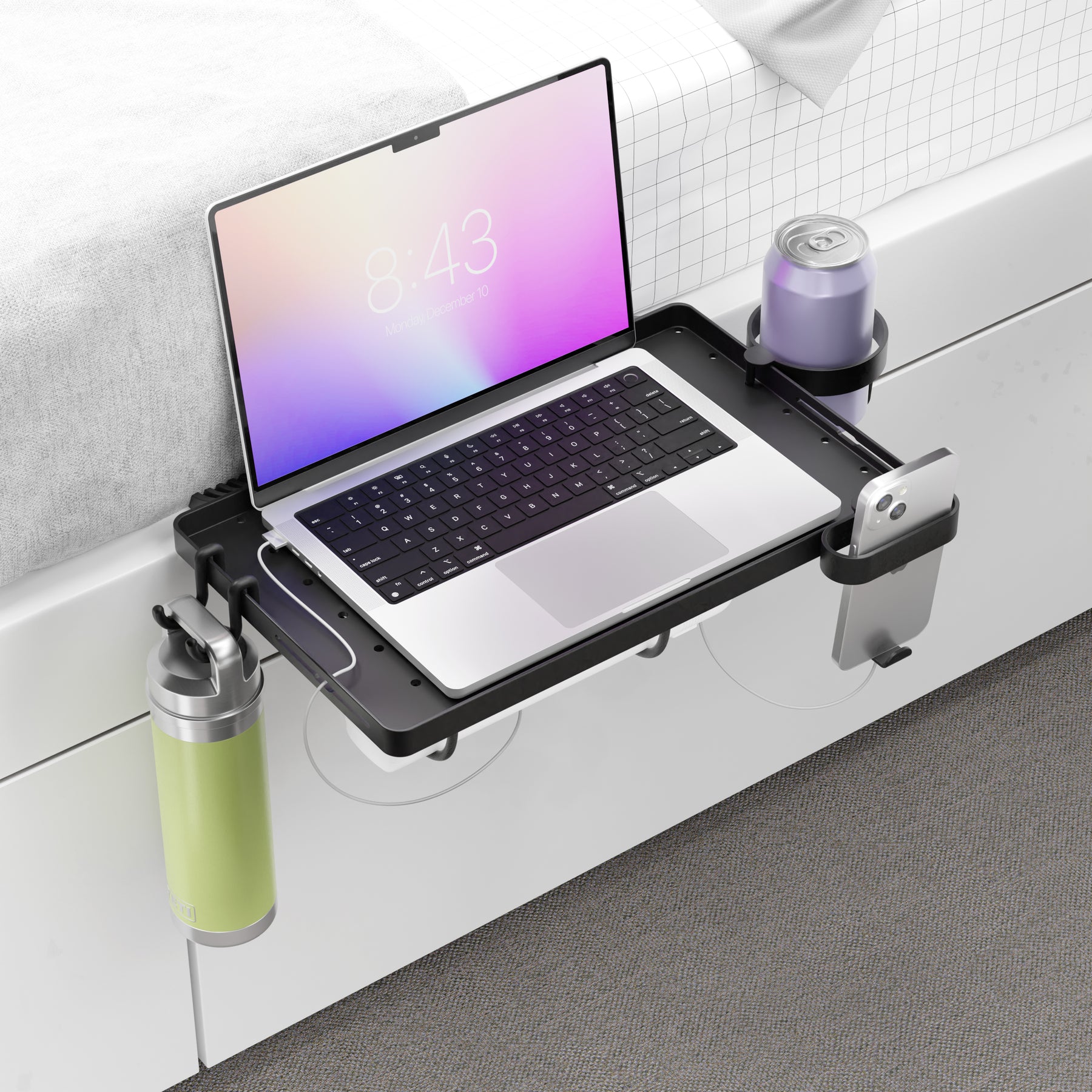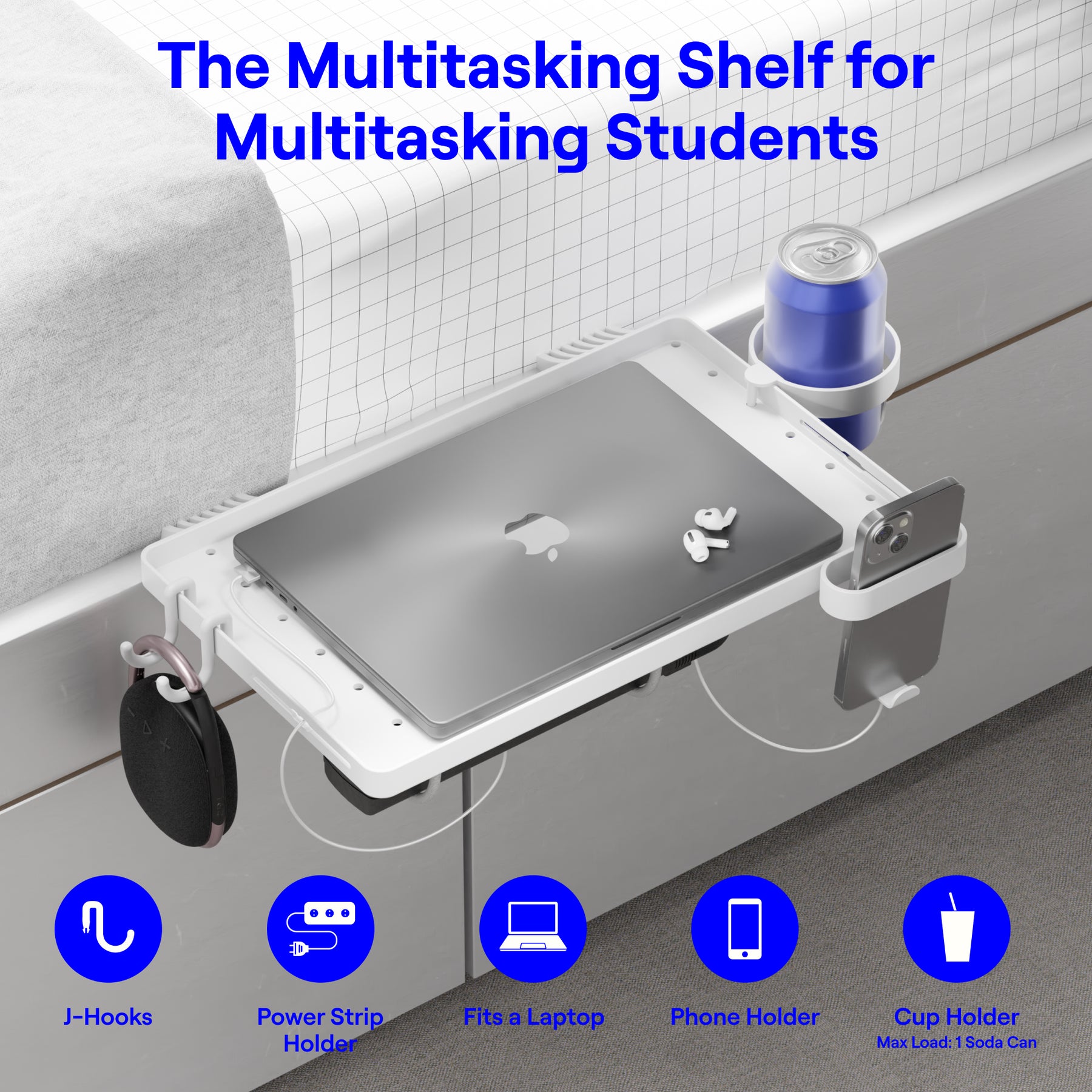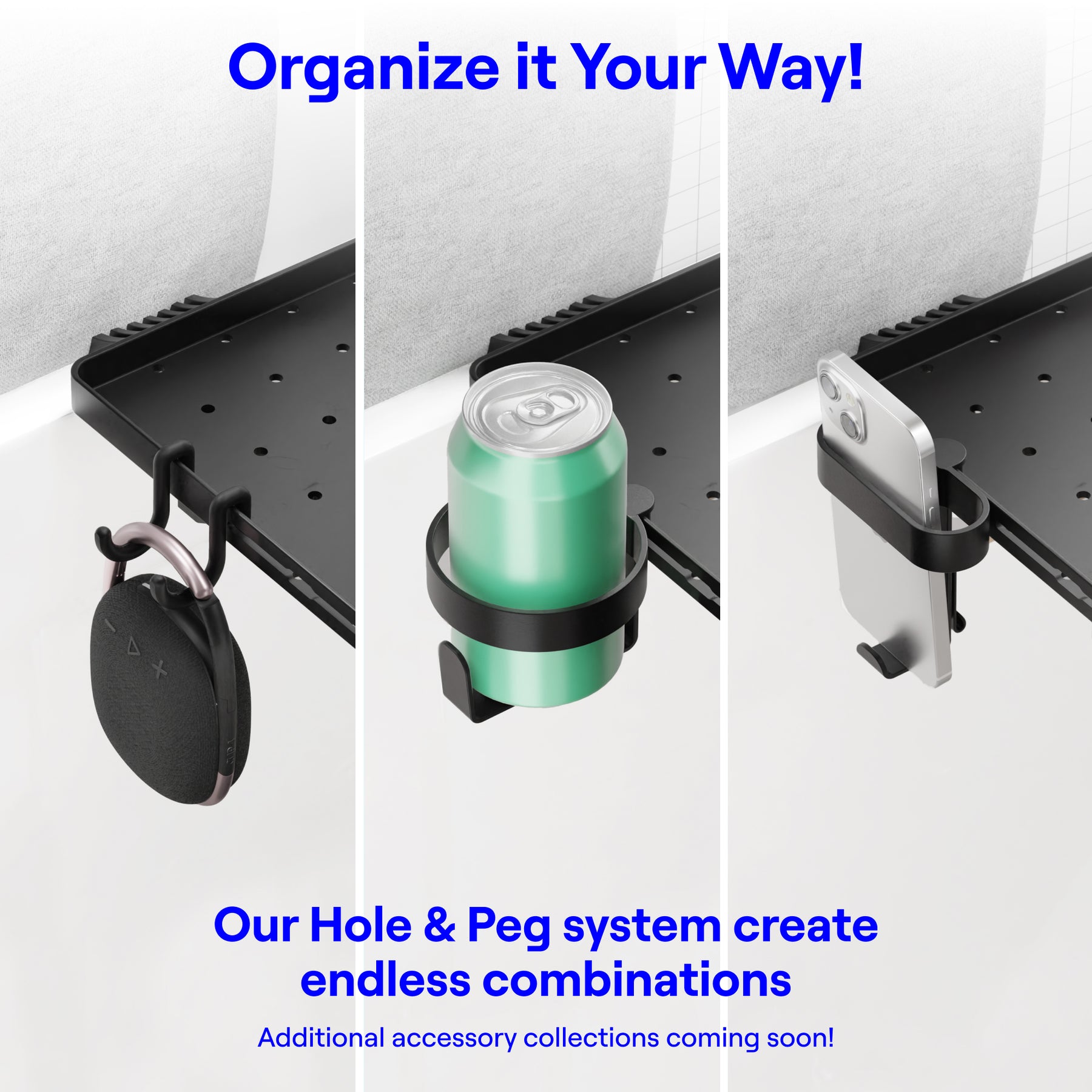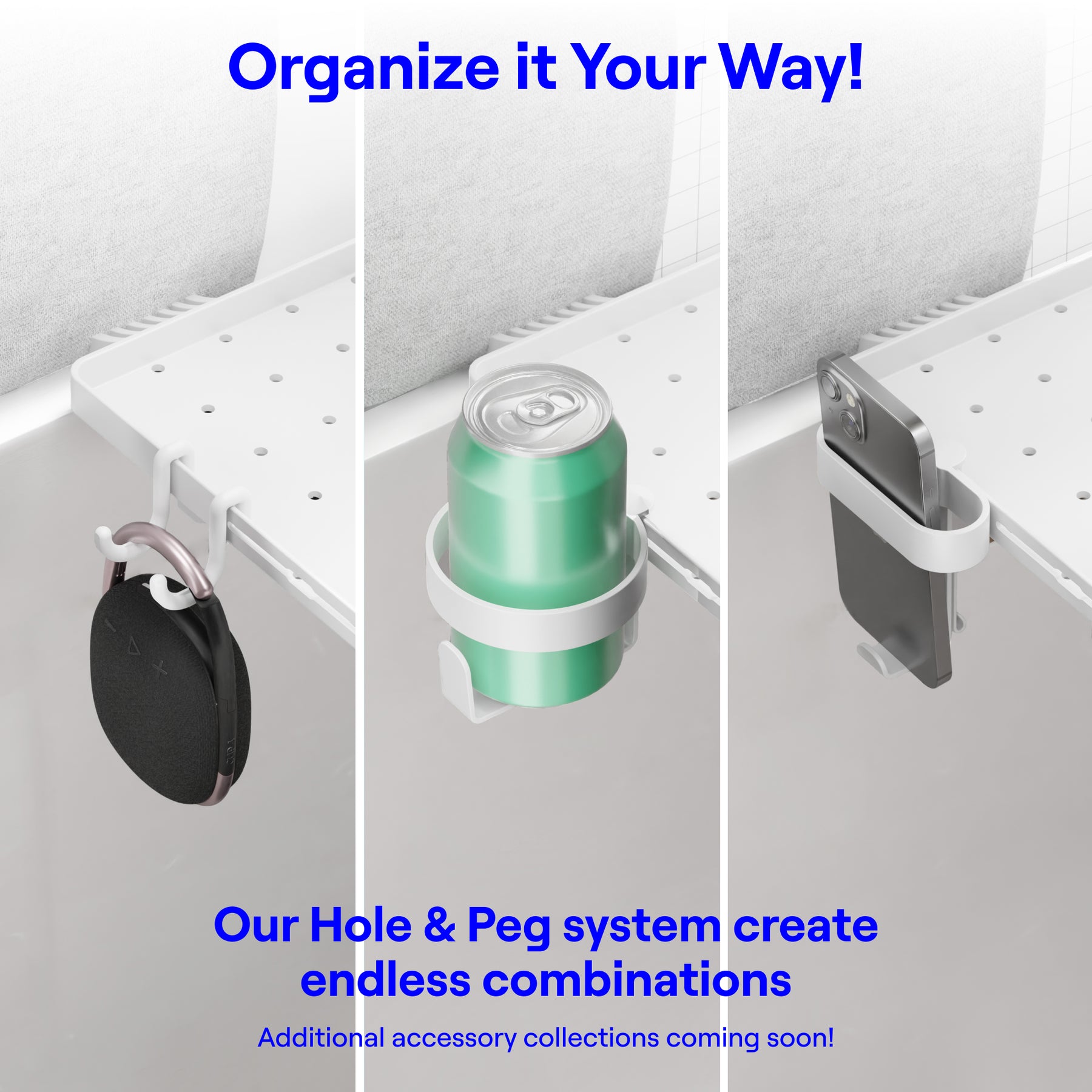 Feat. our modular accessory system
---
Our RoomEssential model is the ultimate multi-tasker, helping you:
Give your phone / laptop a place to charge at night

Get your cables off the ground
Keep your water bottle within reach
This bedside shelf has a unique hole & peg system not only allow you to customize how you use your accessories but accomodates future collection releases so can grow and adapt BedShelfie with you.
Fits Any College Dorm Bed

: New Release! The first of its kind, the RoomEssential Model will fit any dorm bed including metal dorm beds, lofted dorm beds, dorm beds with side rails. The RoomEssential model is made of an Eco-Hard Recyclable Plastic, includes modular accessories and a 2.0" clamp. With a beautiful modern matte finish, this floating nightstand is the perfect dorm room essential for small space living.

Customized Modular Accessories:

Meet our innovative Hole & Peg system which allows for an endless number of ways to customize your bedside experience. The RoomEssential model comes with a cup holder (max load: 1 soda can), phone holder, bungee cords to hold your surge protector and two j-hooks. All accessories plug into our Hole & Peg system so that you can customize the exact placement that works best for you. This collection is the first release of many to new collections to come!

Original & Stylish Design:

Featured in top publications such as Apartment Therapy, BuzzFeed, and Real Simple, the BedShelfie Bed Shelf Table combines functionality and aesthetic appeal. Its sleek and modern design seamlessly blends with any decor, adding a touch of elegance to your bedroom. Use it as a nightstand alternative, a bookshelf, or a mini desk for studying.

Effortless No Tool Installation:

Say goodbye to complicated assembly instructions and hello to simplicity. Our BedShelfie Bed Shelf Table is designed for hassle-free installation, so you can start using it right away. No need to grab your toolbox or decipher confusing manuals. Just slide and attach this versatile tray to the side of your bed, bunk bed, or even your couch.

Built to last a Lifetime:

The

BedShelfie Bed Shelf Table is meticulously crafted to withstand the test of time. We take pride in our products and provide unwavering customer service throughout the lifespan of your BedShelfie. Available in Bamboo (Natural, Black, White, and Gray) and Eco-Hard Recyclable Plastic (Black and White). Experience the reliability and longevity of our heavy-duty bedside tables.