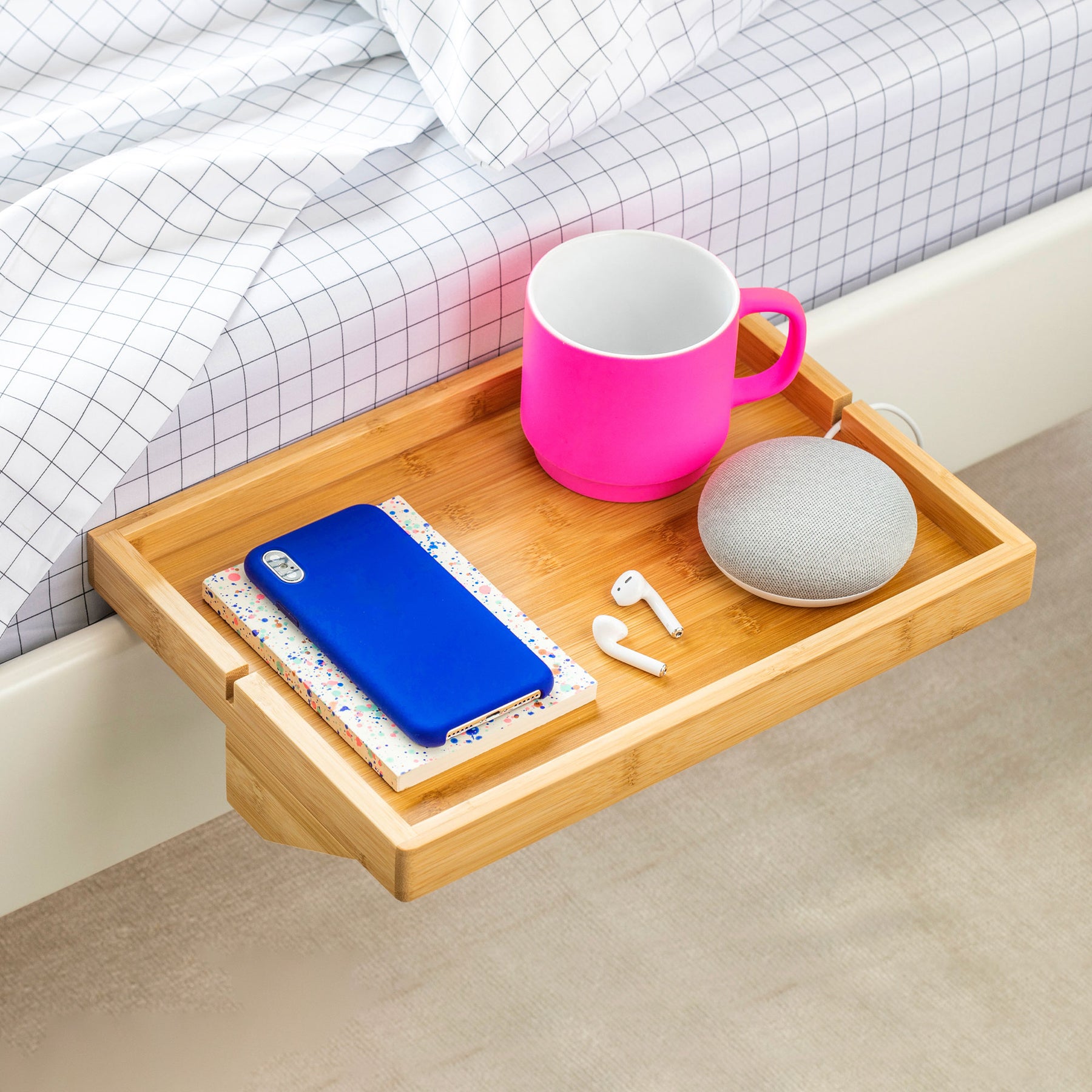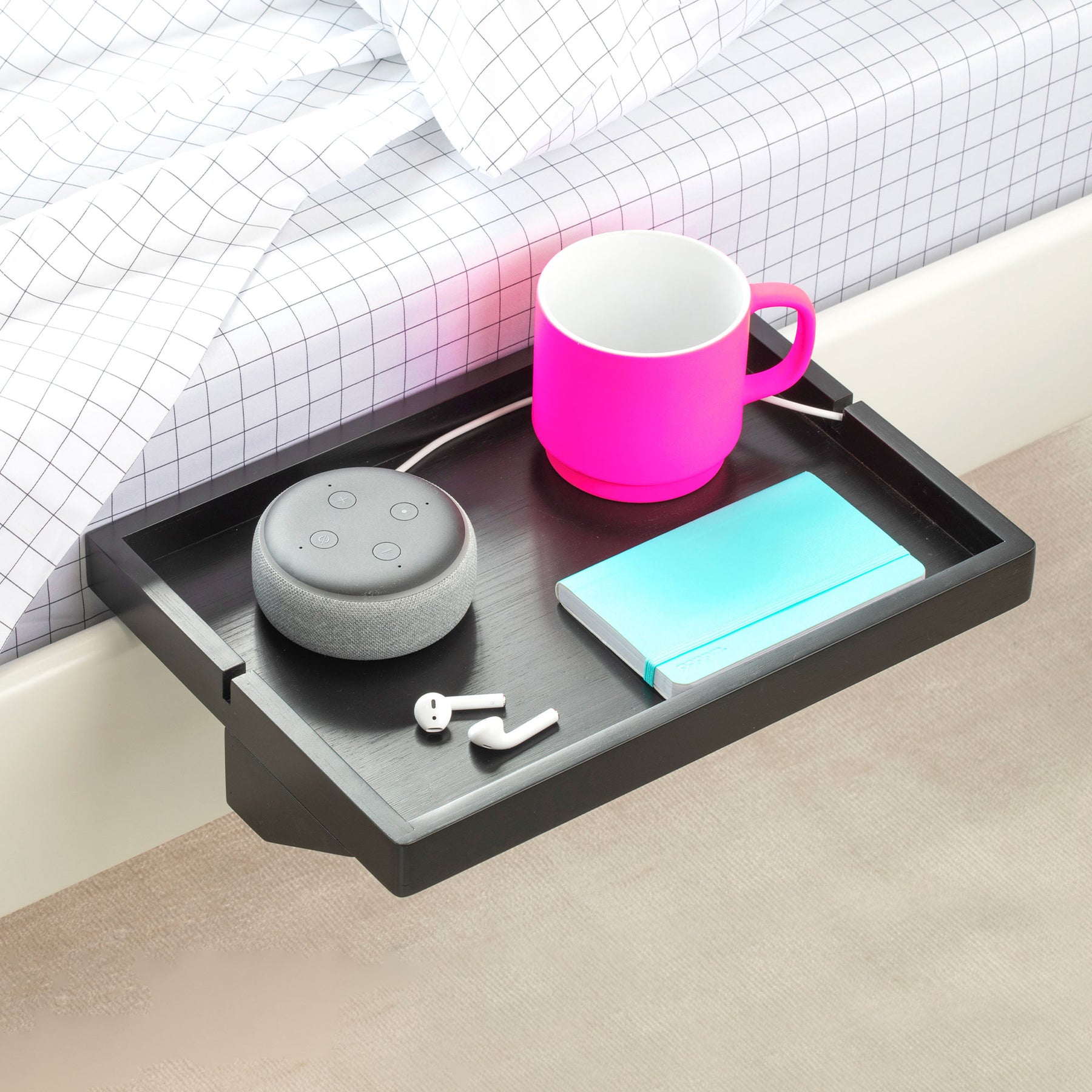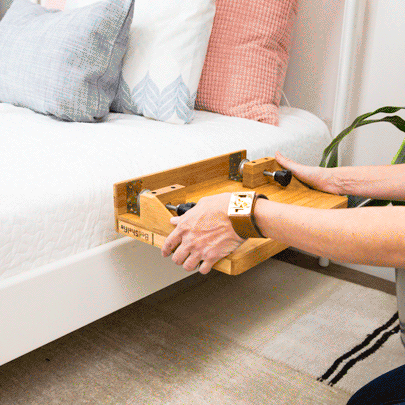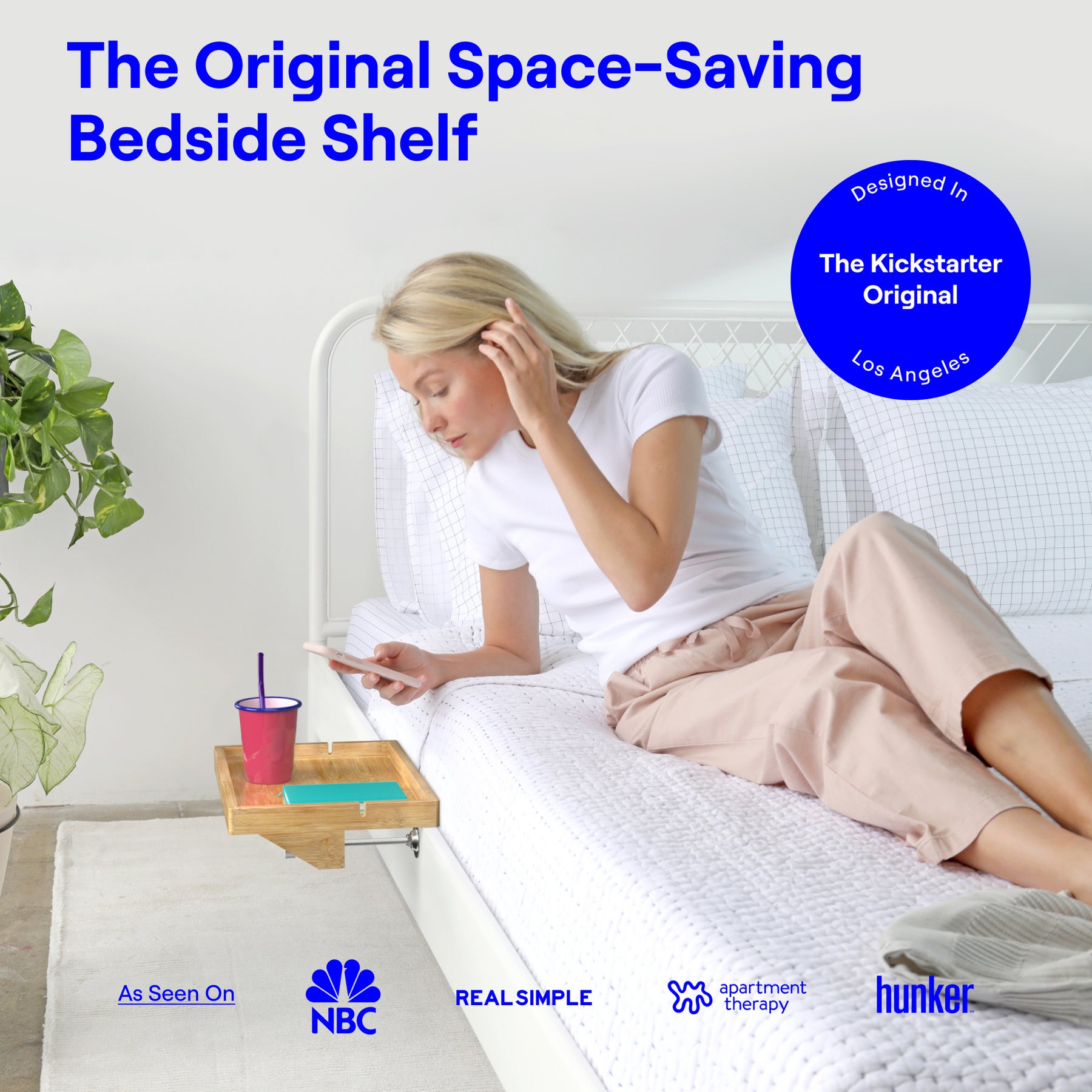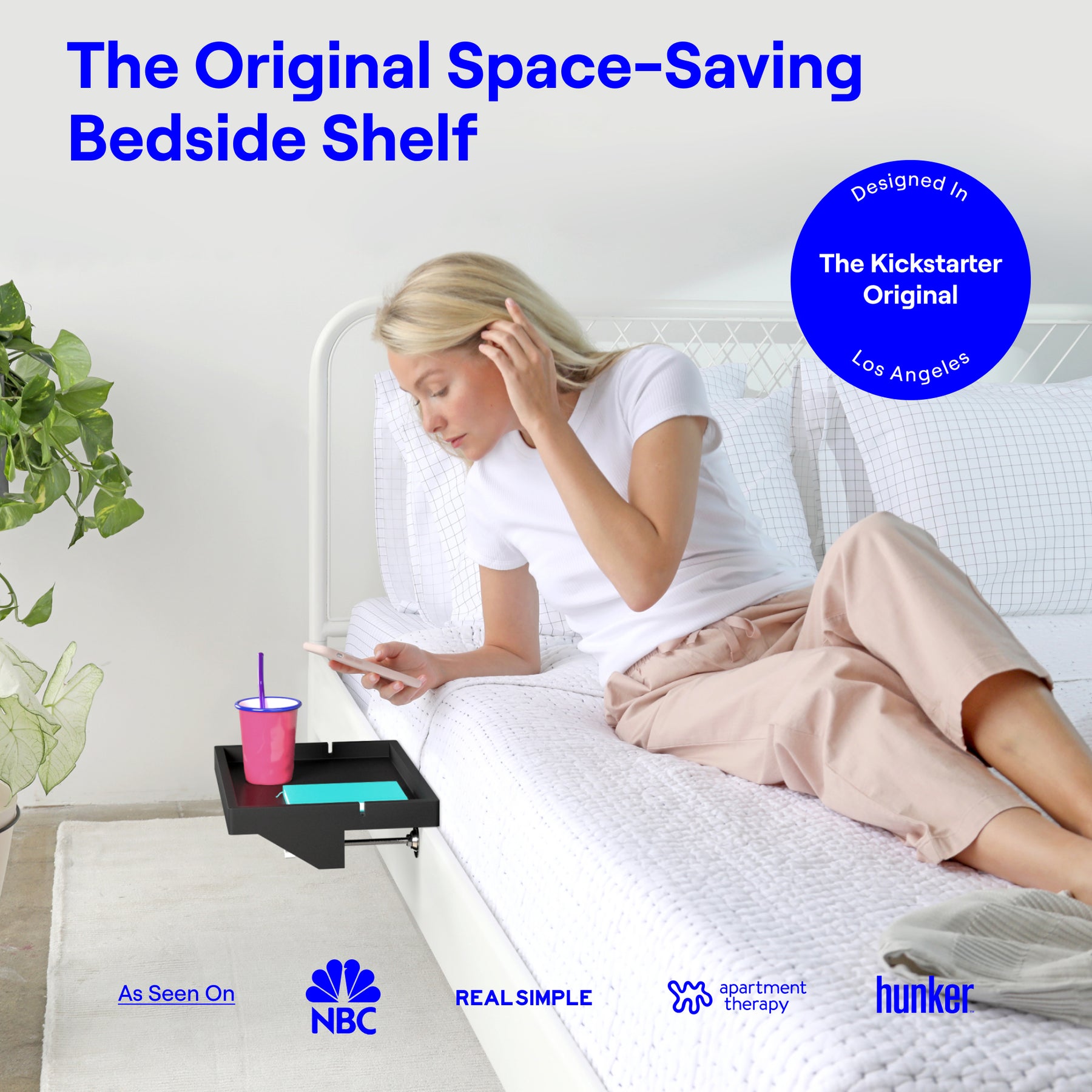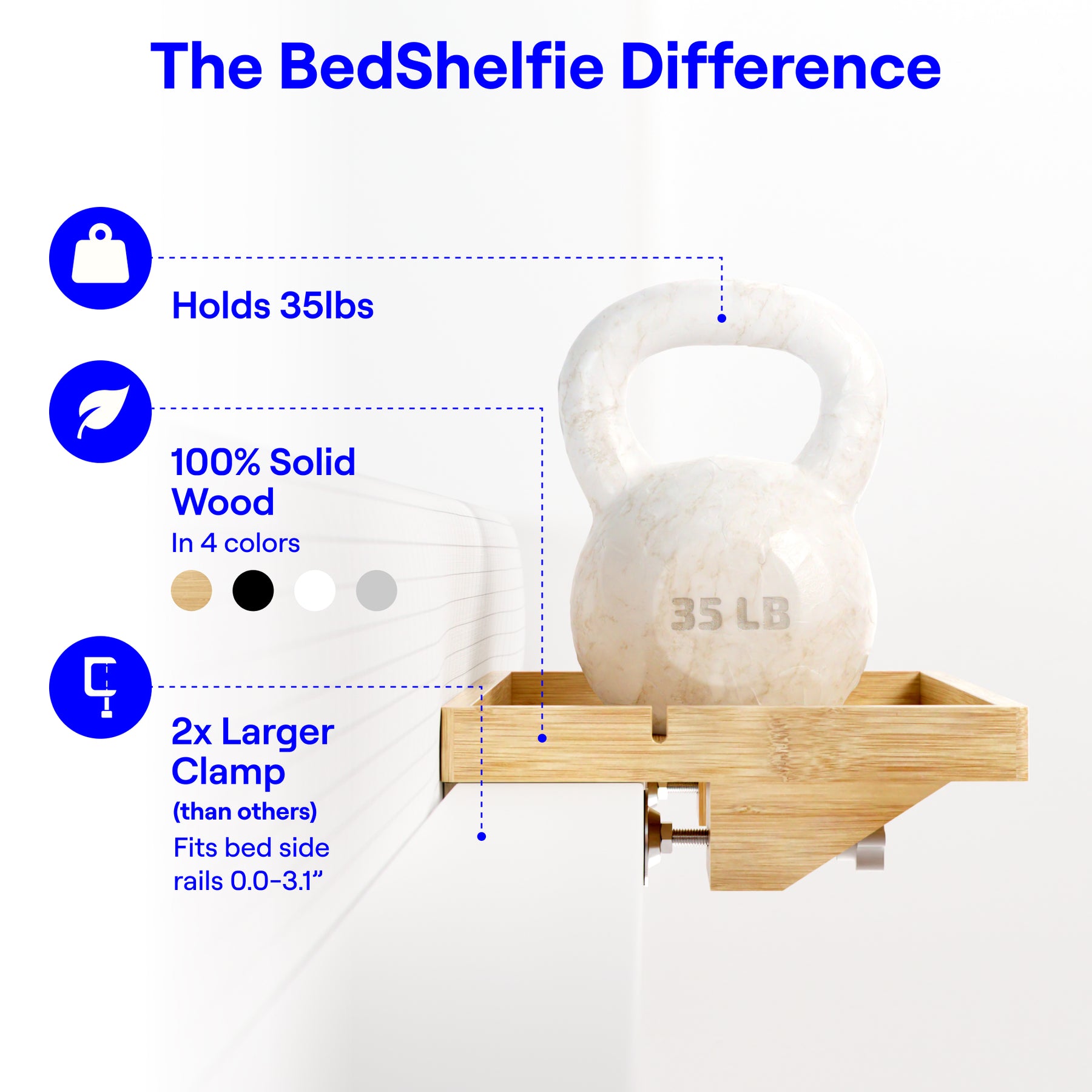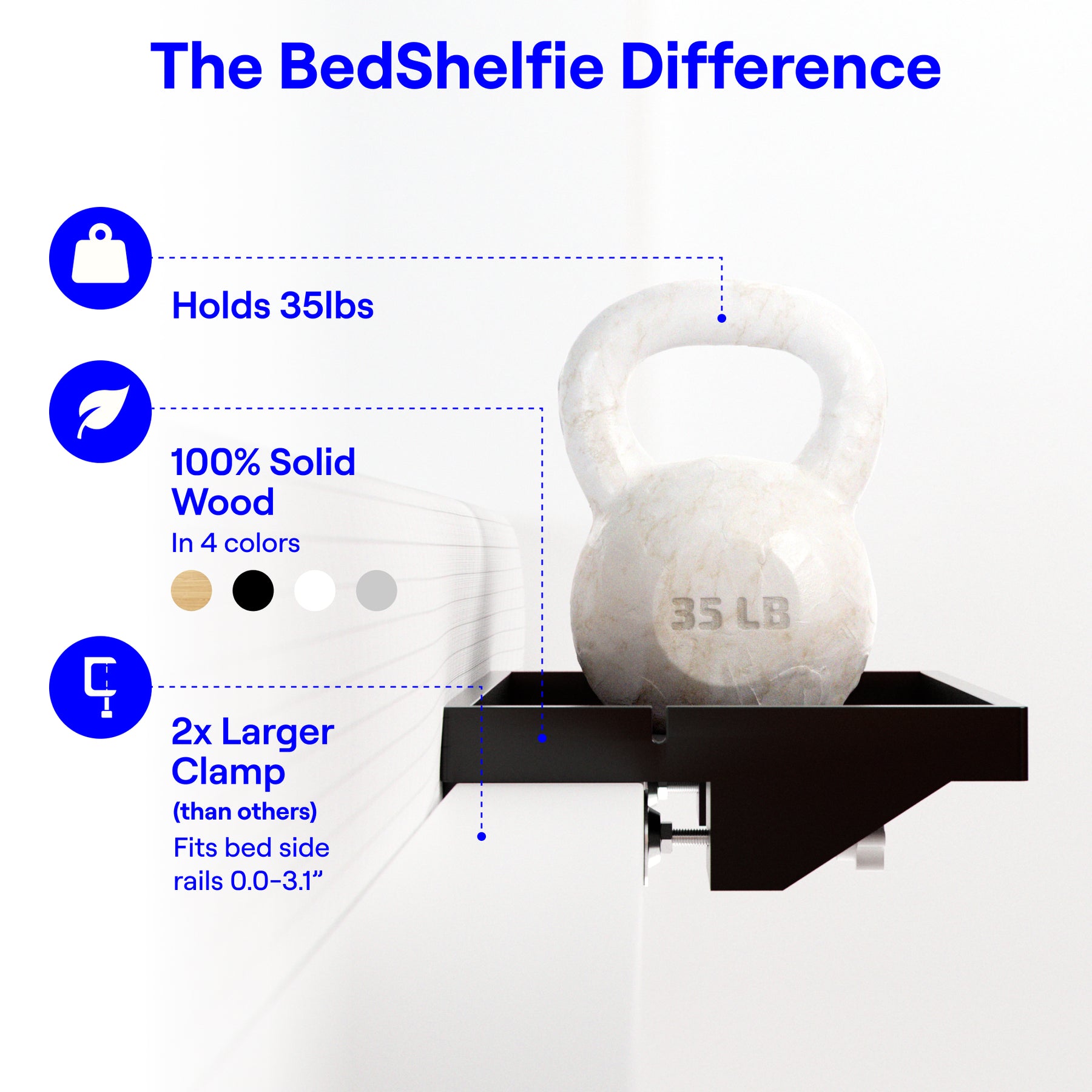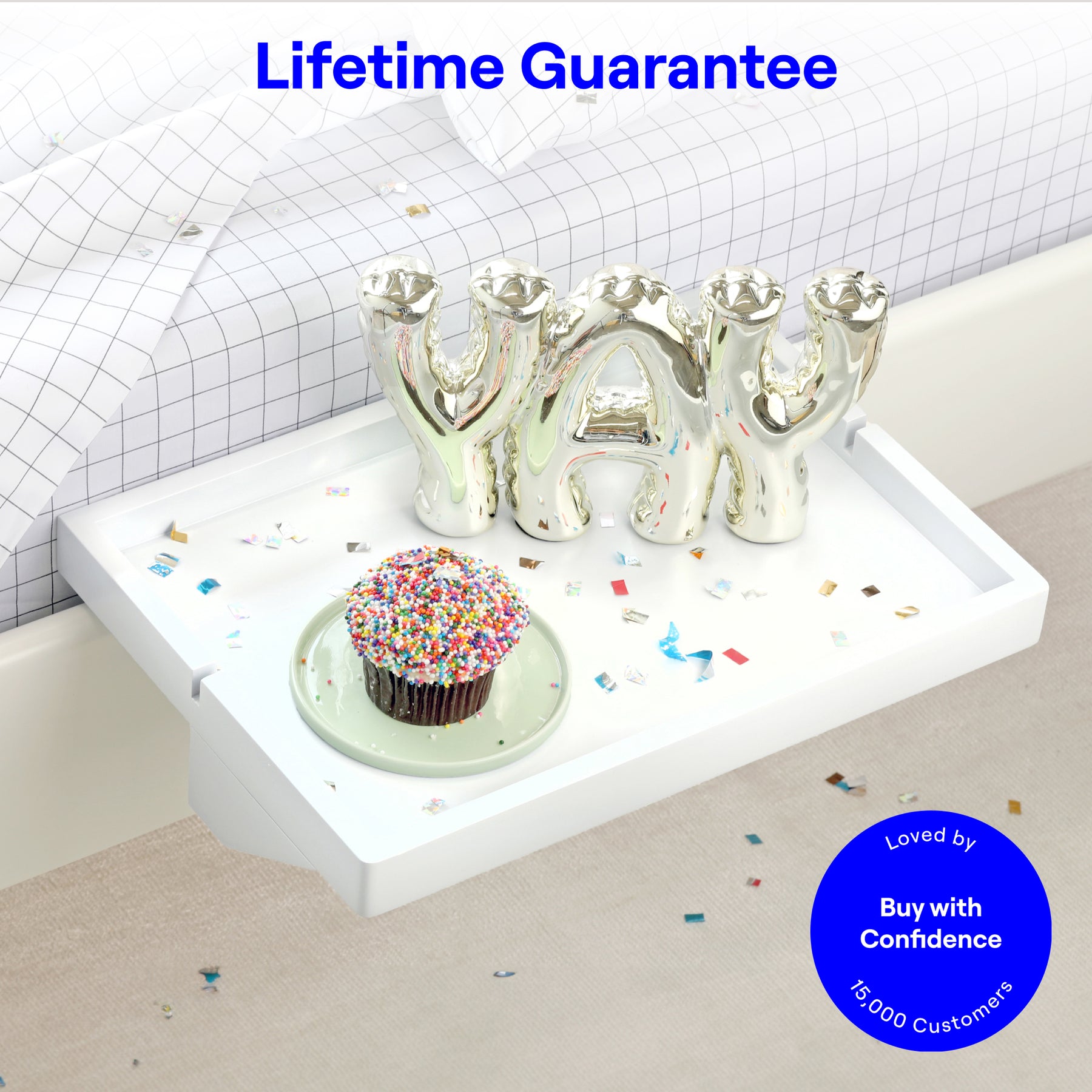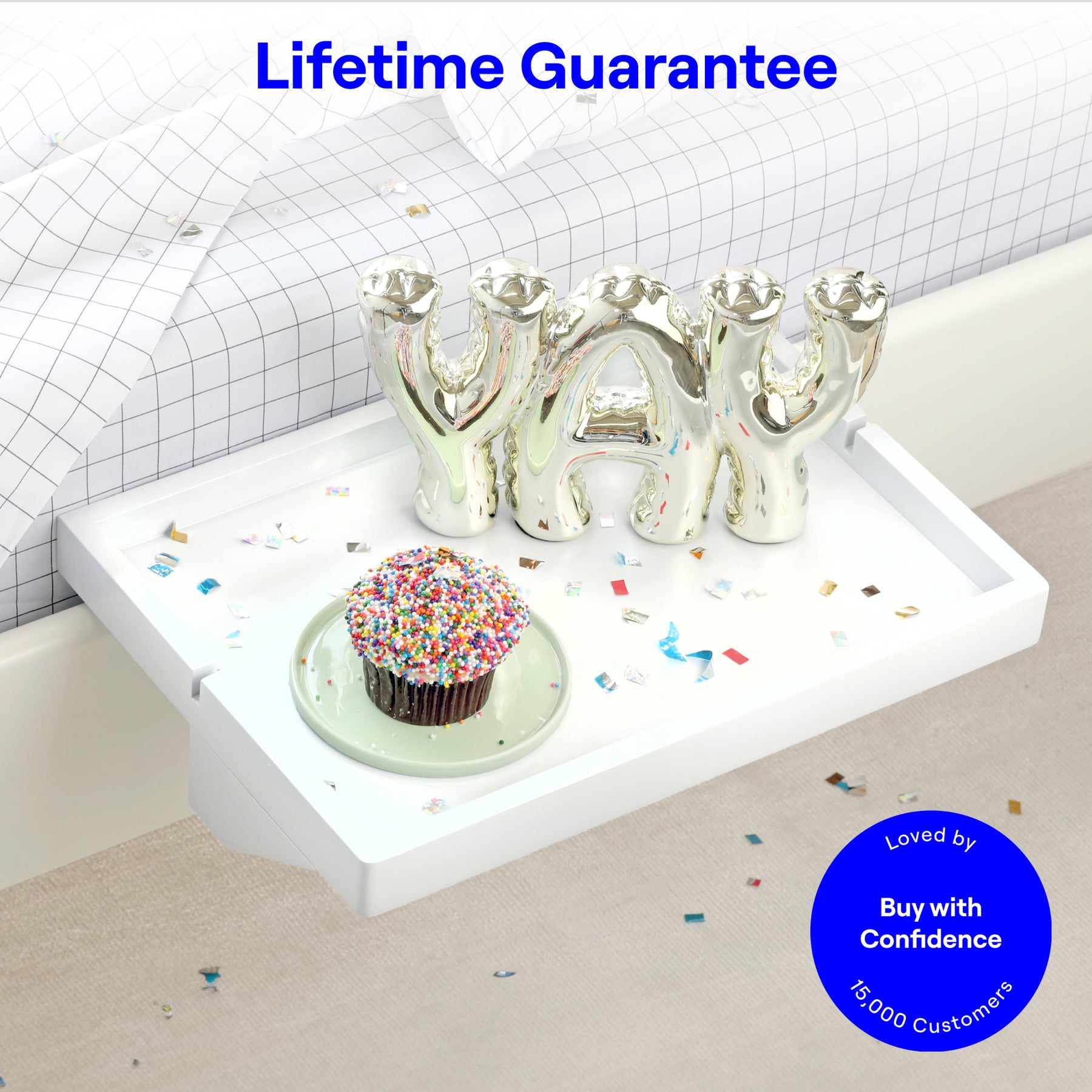 4.8
Stars
(1,775 Reviews)
The no-tool, floating nightstand
---
The Tried & True that started it all back in our 2017 Kickstarter campaign. Still a customer faveorite, the Original Model is made of solid bamboo (an eco-friendly material) and is incredibly sturdy with a heavy duty 3.1 inch clamp.

Versatile Design Options

: The BedShelfie bedside shelf boasts 7 stylish models, including Minimalist (13.75 x 9.5''), Original (13.75 x 9.5''), Essential bed caddy with cup holder (17 x 11.6''), and Plus (19.25 x 11.5''), which clamp onto bed frames with a rail. The Slide bedside shelf model is perfect for box spring beds and platform beds as an attachable under mattress table.

Original, Tried & True Design

: Launched from Kickstarter and designed in Los Angeles, the BedShelfie bedside shelf has been featured on top publications such as Apartment Therapy, BuzzFeed, and Real Simple. Our original bed shelfie bed shelf organizer table helps small space dwellers make the most out of their space, from those in tiny bedrooms to college students in need of a top bunk bedside table. It is the preferred choice for bed side organization and storage.

Superior Quality & Craftmanship

: From day one, we have been committed to creating the very best bedside shelf solutions, with furniture-grade finishes and scratch and fade-resistant coatings. Our custom-molded metal hardware is designed to last, making the BedShelfie a modern nightstand alternative or an ideal tall nightstand addition that elevates your home.

Effortless No Tool Installation

: Our intuitive design eliminates the need for complex instruction manuals. The BedShelfie caddy tray is incredibly versatile, serving as a headboard shelf, sofa tray, changing table, or cord organizer. It is particularly popular with city dwellers, as one of dorm room essentials for college students, a room decor, a teen room nightstand or a kids side table. Safely holding up to 35lbs, this floating nightstand can hold a 13-inch MacBook, phone, water, and more!

Built to last a Lifetime:

We stand behind every BedShelfie bedside shelf we make, and our exceptional customer service is available for the life of your BedShelfie. The BedShelfie bed side table / night stand comes in Bamboo (Natural, Black, White, and Gray) and Eco-Hard Recyclable Plastic (Black and White) and is designed to last for years to come. Make the BedShelfie bedside table a staple in your home.